Matchday 8: Premier League Predictions and Analysis
After the conclusion of the international break, the Premier League is back with some mouthwatering fixtures in Week 8. The defending Champions, Leicester City visit Stamford Bridge to take on the 2015 champions, Chelsea. Meanwhile, the current league leaders Manchester City host Everton, while the only remaining unbeaten club, Tottenham, travel to the Hawthorns to take on a stingy West Bromwich Albion side.
The main entree is served up on Monday, when English football's 2 most successful clubs clash at Anfield – with Liverpool v Manchester United set for an exciting matchup. Jurgen Klopp and Jose Mourinho go toe-to-toe on the touchline once more, and it'll be a fascinating tactical battle. All this, and plenty more, in this week's Premier League segment.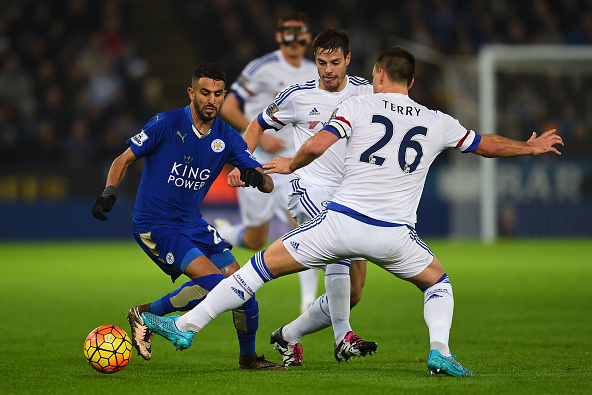 Chelsea v Leicester City (TSN1, TSN4, TSN5, 7:30 A.M. EST Saturday)
Chelsea have endured a mixed start to life under Antonio Conte, but there were positive signs in their 2-0 victory at Hull City. Conte switched to a back 3 for that match, and the 3-5-2 system paid dividends at the KCOM Stadium, albeit against a relatively weak Hull City side. Nevertheless, Victor Moses shined as the left wing back in that system, so Chelsea will rue his absence on Saturday. Leicester City, for their part, have also had an indifferent season in the Premier League to date. While the Foxes are coasting in their first-ever appearance in the Champions League, their results and performances in the league have stagnated a bit.
The reigning Premier League champions have been swatted aside in their past 2 league matches that have preceded midweek Champions League encounters, with 4-1 defeats to both Liverpool and Manchester United – although Leicester have been able to win those ensuing Champions League matches. The omens for Leicester do not look too good for their trip to Stamford Bridge, but on the bright side, their European campaign may continue to prosper later on this week.
Prediction: 2-1
Bournemouth v Hull City (Sportsnet One, 10 A.M. EST Saturday)
Bournemouth have only managed to score 6 times in league action thus far, but the lack of a killer instinct in front of goal has not hurt Eddie Howe's side too much. The Cherries sit in mid-table (8pts), and have only lost 1 of their last 4 Premier League fixtures (2W 1D). Hull City, meanwhile, have really struggled of late. The Tigers have lost 4 of their past 5 league matches to elite clubs (1D), in the form of Manchester United (0-1), Arsenal (1-4), Liverpool (1-5), and Chelsea (0-2).
Fortunately for Hull, they trail their opponents on Saturday by just a single point in the league table, and having already faced most of the top teams, the Tigers can now look forward to a more winnable run of fixtures against lesser opposition. Mike Phelan was finally awarded the full-time managerial position at the club this week after months of negotiations with the owners, and he will be hoping to celebrate his promotion from interim boss to manager with a positive result in the South Coast.
Prediction: 1-1
Arsenal v Swansea City (Sportsnet, 10 A.M. EST Saturday)
Arsenal were very fortunate to have beaten Burnley before the international break. Their performance at Turf Moor lacked tempo, and Arsene Wenger will demand an improvement in Saturday's home clash against Swansea City. Arsenal's recent record versus Swansea at the Emirates Stadium will not instill much confidence in their side, since the Swans are unbeaten on their last 4 league visits to Arsenal, winning three times and drawing the other. In fact, Arsenal's last home league win over Swansea was in September 2011 – over 5 years ago. Yet, this current Swansea side are not as capable of producing scalps and big results as previous ones were able to regularly do.
Despite playing rather well in their past 2 league matches against Manchester City and Liverpool, manager Francesco Guidolin was dismissed after the 2-1 defeat to Liverpool a fortnight ago. The former USA head coach, Bob Bradley, was swiftly appointed in his place, and the new American manager must lift his side immediately. Swansea tend to do well at Arsenal, and whilst Bradley will be hoping that his players can welcome him to English football with a victory, it seems rather unlikely. Arsene Wenger will want to buck the trend, and put an end to the Emirates' Swansea curse, but it won't be easy against the desperate visitors, re-energized with a new manager at the helm.
Prediction: 2-1
West Bromwich Albion v Tottenham Hotspur (TSN1, 10 A.M. EST Saturday)
West Bromwich Albion were desperately unlucky not to have won at Sunderland a fortnight ago. Nevertheless, Tony Pulis' side is undefeated in their last 3 matches (1W 2D). They will need to really be organized and maintain their shape if they are to get anything from Saturday's match against Tottenham Hotspur.
Spurs remain the Premier League's only undefeated club remaining this season, and it will be up to West Brom this week to try and change that. The Baggies will dig in and attempt to frustrate Spurs, while countering offensively with their aerial prowess on set-pieces. But Tottenham are constantly improving under Mauricio Pochettino, and they should go to the Hawthorns and claim all 3 points.
Prediction: 0-2
Manchester City v Everton (TSN4, 10 A.M. EST Saturday)
Despite Manchester City's excellent start to life under Pep Guardiola, the past 2 matches have shown that there is a way to stop City by out-pressing and outworking them. In the Champions League, Celtic matched City's work rate and energy levels, and drew the match 3-3; becoming the 1st side to prevent Guardiola from winning a match at his new club. Then in City's next match, which came in the Premier League at Tottenham, the North London side went one step further and condemned City to their first defeat of the season. City have vulnerabilities and frailties which can be exposed, just like every other team.
Everton are also showing their weaknesses as of late, and after a good run of early results the Toffees have come unstuck in recent matches. Ronald Koeman's side have not won any of their last 3 matches in all competitions, and the Dutchman will want his team to put an end to that run on Saturday. A lot will depend on what Koeman instructs his players to do, and how well they can execute his orders. It is likely that Everton will try and get in the faces of City's players, but will they be able to sustain it for 90 minutes? Unlikely.
Prediction: 2-0
Stoke City v Sunderland (TSN5, 10 A.M. EST Saturday)
This should be billed as the 'battle of the basement!'
Stoke City have drawn their past 2 matches with scorelines of 1-1, although their draw at Old Trafford was truly achieved in smash-and-grab style. Nonetheless, if the Potters ever wanted to have a better chance at getting their 1st victory of the campaign, then this fixture is as generous as they come. At least, it is on paper. Sunderland actually have a good recent record against Stoke. In fact, the Black Cats have only lost 3 of the last 13 matches between the sides in all competitions. Moreover, Sunderland are unbeaten in their last 5 matches against Stoke too (3W 2D).
Yet, despite recent history favouring David Moyes' men, Stoke will be desperate to secure that elusive 1st league win. Mark Hughes believes that his team is playing well and that there is no reason to panic, especially after a recent upturn in performances and results, but failure to dispatch Sunderland will mount the pressure on him. These 2 are the only remaining winless clubs, and that could very well carry on.
Prediction: 1-1
Crystal Palace v West Ham United (Sportsnet World, 12:30 P.M. EST, Saturday)
Crystal Palace is flying after a tepid start to the campaign. Alan Pardew's side is unbeaten in their past 5 league encounters, winning 3 of them. Christian Benteke's return to form has dispelled claims that Palace had overpaid by spending £30million on the striker. With Wilfried Zaha, Jason Pucheon, and Andros Townsend all contributing in attack, the Eagles boast a quartet of offensive players that many clubs, other than the leading lights, could do worse than.
For their part, West Ham United possess a game changer and a very special footballer in the form of Dimitri Payet. The 29 year-old Frenchman scored a sensational equalizer against Middlesbrough to salvage a draw for the Hammers, and his remarkable trickery and guile remain on display this season. It's those around who need to step it up. Slaven Bilic has been dealing with a chaotic situation at the club, with a mountain of injuries on one hand, a new stadium that feels as uncomfortable and at times as hostile as a fierce rival's away ground, and a board of directors that did not secure his primary summer targets during the transfer window. The whole club needs to simply press the 'reset' button, and get back to the basics. If only it were that simple.
West Ham have the league's worst defensive record (17 goals conceded), and if they are to get back on the right track, that needs to quickly change. But Selhurst Park is a tough place for visiting teams, and in a way, it might actually feel like home for West Ham.
Prediction: 2-0
Middlesbrough v Watford (TSN1, TSN4, TSN5, 8:30 A.M. EST Sunday)
Middlesbrough put an end to a 3-match losing skid at West Ham United, but Aitor Karanka's side still needs to continue to attack more. Middlesbrough does not necessarily need to break off the shackles and throw caution to the wind, but they do need to have a bit more variety in their attack. There is no doubt that Karanka is a more defensive-minded manager, which is understandable, having been schooled by Jose Mourinho. Yet, his players need to create more chances, since having diversity in their offensive plans would help.
'Boro's defenders have also struggled to deal with big, strong strikers this season – with Christian Benteke, Romelu Lukaku, and Victor Janssen have all causing them trouble this season – and Watford possess 2 powerful frontmen in Odion Ighalo and Troy Deeney. The Hornets have had highs and lows this season, and have been very unpredictable. Their inconsistency has been shown in winning handsomely against West Ham and Manchester United, and yet, meekly losing at Burnley. Walter Mazzarri will want his side to get back to winning ways, but it'll be a tough task considering how evenly matched both sides seem to be coming into Week 8.
Prediction: 1-2
Southampton v Burnley (Sportsnet World, 11 A.M. EST Sunday)
Southampton have not conceded a goal in their past 6 matches in all competitions, and although they have drawn their last 2 matches by 0-0 scorelines (winning the previous 4), those 6 consecutive clean sheets must be admired.
It is incredibly difficult to be so strong defensively at this level of football, and it is even more commendable that the Saints have been able to achieve this while playing aggressive football. Southampton have been gradually picking up steam, and that does not bode well for Burnley. Sean Dyche's side will run their socks off, but the Clarets often struggle away from home, and Southampton should have too much for them on Sunday despite Burnley's best efforts to keep it tight.
Prediction: 1-0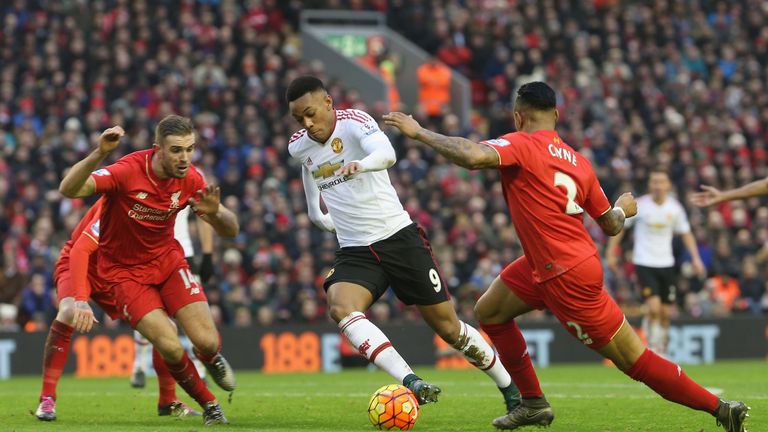 Liverpool v Manchester United (Sportsnet World, 3 P.M. EST Monday)
Liverpool host Manchester United on Monday at Anfield in a clash between English football's most successful clubs. Liverpool were red-hot, winning 5 successive matches in all competitions, as they paused for the international break. The pause might not have come at the best of times for the Reds, with Jurgen Klopp hoping that his side can regain their momentum after the 2 week international lay-off. Klopp also has some big personnel decisions to make, with midfielders Adam Lallana and Georginio Wijnaldum having suffered injuries. The German manager has not ruled them out for Monday's match, and he'll hope that he will be able to name the same side that has been cruising of late.
Manchester United, on the other hand, have not been soaring by all accounts. United have had an underwhelming start to life under Jose Mourinho despite having initially won the Community Shield, as well as their first 3 league matches. Nevertheless, Mourinho appears to have settled on his best XI at last, and it is a lineup that includes Ander Herrera and Paul Pogba in midfield, but omits England captain Wayne Rooney. United were excellent in their 4-1 win against Leicester City, but the 1-1 draw at Old Trafford against Stoke prior to the international break was a disappointing result, despite the Red Devils' good performance. United are playing with more freedom this season than they did under the Louis van Gaal era, and as a result, more chances are being created. Yet, the improvements have not always been evident, and it is Liverpool who have been the better side so far this campaign.
The attacking quartet of Philippe Coutinho, Sadio Mane, Roberto Firmino, and Adam Lallana have been unplayable at times this season, with their slick interchanges and quick, unpredictable movement posing numerous problems to opposing defences. United must beware of this, and Mourinho must ensure that his side is not overwhelmed by Liverpool's high intensity pressing style. It is astonishing that the Merseyside club have covered 506.3 km as a team (ranks 1st), while United languish dead-last in that category, having only ran 457.1km. The midfield battle will define the match, and Pogba must deliver in games like these to justify his world record £89million price tag. His battle to dictate the game versus the in-form (albeit not in England's 0-0 draw in Slovenia) Jordan Henderson will be intriguing.
If Mourinho sticks to Herrera and Pogba as his deep-lying midfielders, then Pogba's frequent forays forward and potential lack of positional discipline may expose United's midfield, with only Ander Herrera sitting deep. Mourinho does have a penchant for caution in the big games though, and having already lost to title rivals Manchester City it would not be a surprise if he opted for a 3-man midfield. Mourinho has only lost on 3 occasions out of his 10 visits to Anfield, and United have beaten Liverpool home and away for the last 2 seasons running, although Liverpool did knock United out of the Europa League last season.
Yet, the injuries that Klopp looks likely to have to deal with could hamper Liverpool's midfield structure. United have the advantage in terms of size and strength, and with that in mind Liverpool will need to avoid conceding free kicks in their defensive third if they want to minimize the risk of being overpowered aerially. Liverpool have conceded more goals from set-pieces than any other side in the Premier League since Klopp took over, and that is surely an area that Mourinho will target as a major weakness. It could also determine the outcome of Monday's massive clash.
Prediction: 1-2
---
You can follow Farzan Mirzazadeh on Twitter @Farzan_4